About Carolyn Moos- visit www.fitforlivinglife.com and www.fitforlivinglife.thinkific.com for live or online yoga, weight room, basketball skill workouts and nutrition courses and services.
6'5" former USA Basketball Jr. Olympic Athlete, B.A. Stanford, FIBA/WNBA Athlete, M.A. USC in Health Communication Management, certified personal trainer, yoga instructor and nutrition consultant live, online by Skype/Facetime/Google Hangouts and pre-recorded yoga, weight room and basketball skill workouts! Visit www.fitforlivinglife.com to complete your liability release form, register for her services and to learn more about what Carolyn provides in health, fitness and sport skill development.
—————————————————————————————————————-
I focus on nutrigenomics and studies that examine molecular relationships between nutrition and the response of genes, with the goal of understanding how changes in nutrition (exercise, stress reduction) can affect human health and lower risk of disease. I focus on glycemic index, macronutrient profiling, and body composition, while integrating bio/psycho/social aspects of lifestyle change. I promote anti-alcohol and anti-drug messages and have lead a life without either. I also am very passionate about designing nutrition plans that yield tangible results. Your unique attributes are a priceless gift. Recognize them; utilize them to fuel your sense of empowerment, place and purpose.
– Carolyn Moos
My primary demographics include: baby boomers (lowering risk of disease, longevity and vitality), beginner to elite athletes (lowering risk of injury and aiding in the rehab process), mothers-to-be (maintaining a healthy body pre and post pregnancy) and the general public with goals to change their lifestyle choices. This website outlines the effective and engaging combination of nutrition, exercise and lifestyle management in my www.fitforlivinglife.com programs. You may contact me at 
[email protected]
with title-head
www.fitforlivinglife.com
.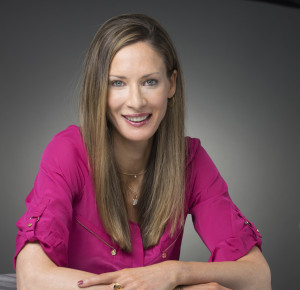 Basketball Background:
High School
I played for the North Tartan AAU team that won nationals, earned Sporting News Top Student Athletes in the Country (1 of 10), Parade Magazine Fourth Team All-America, Associated Press Minnesota Player of the Year, USA Today Minnesota Player of the Year, Gatorade Minnesota Player of the Year.
College
Basketball has provided me incredible cultural opportunities, having played for USA Basketball winning a gold medal at the Jr. Olympics in Brazil. We traveled from Frankfurt, Slovakia, Chetumal México to Brazil. I earned a scholarship to Stanford University where we were Pac-10 Champs, earned All-Academic Pac-10.
I graduated from Stanford, with a major in Sociology and minor in Communications (just shy of a double major due to the WNBA Draft, where I was picked by the Phoenix Mercury). I completed my Masters at USC (after playing pro basketball) in health communication management.
Professional Basketball
I then played professional basketball for FIBA in Sceaux, France and for the Miami Sol in the WNBA. My level of international exposure has greatly shaped who I am today. The education that I gained through my international experience has developed my dynamic sociological perspective that is incredibly valuable in multiple facets of my life. You may visit my basketball link to read some of my international journal entries or you may email me with your inquiries.
Approach to helping others modify lifestyle choices:
Lifestyle change requires understanding the psychological, sociological and physiological aspects that shape individuals mental and physical beings. The mind, body and spirit have to connect to produce results. I take time to really understand the mental stage of the individuals I work with and we build based upon the foundation they start from with a strong vision of where they want to go. I recognize the desire for many individuals in our society to have immediate reward or benefit for their efforts, hence I emphasize creating SMART goals that are progressive in nature. I strongly encourage open communication with my clients and we work together to create an environment that is conducive to long term adherence to healthy lifestyle and change.
Experience health and wellness from the inside out, I look forward to working with you!
Throughout my studies I developed a keen sense for the tremendous need for knowledge and transition from preparation to action stage with individuals who seek lifestyle change. It is astounding how lifestyle related diseases are affecting our culture: "direct and indirect healthcare costs related to obesity have surpassed $100 billion a year in the United States," (Morbidity and Mortality Weekly Report, vol. 51 no.36). Recent estimates from the Centers for Disease Control show, for most states, the prevalence of obesity has reached 20 percent, or even higher. This is a sharp contrast to a prevalence of less than 10 percent in 1985. This epidemic is even more insidious, as it also appears to be no longer only occurring with adults, but is increasing in children as well. While obesity can have a significant negative impact on an individual's quality of life, the increasing prevalence of obesity has greater public health implications and is linked to the Type II diabetes epidemic, as well as a number of other chronic diseases, which are sure to continue to grow if trends are not reversed.
In my work as a Nutrition Consultant and Personal Trainer I focus on the bio/psycho/social elements that affects adherence to exercise programs and healthy eating. I focus on macronutrient profiling which results in a steady GI index response to facilitate balanced energy levels. I also address means to reduce cortisol levels (stress hormone which encourages fat storage, biologically linked to "fight" or "flight") and increase endorphins, which has a direct impact on muscle to fat ratios. I do not focus on weight with clients, but rather body composition (ratio of muscle to fat). Health is one of the most important aspects of our lives and my mission is to help others see the light and reach their goals. I look forward to hearing your story and helping guide you to reach your goals! There will be no turning back. Visit www.fitforlivinglife.com to sign up for my live or online services in nutrition log analysis/menu planning, Skype/ Facetime or Google Hangouts yoga or personal training from anywhere in the world, live basketball skill development and pre-recorded yoga, weight room and basketball workouts via www.fitforlivinglife.thinkific.com.